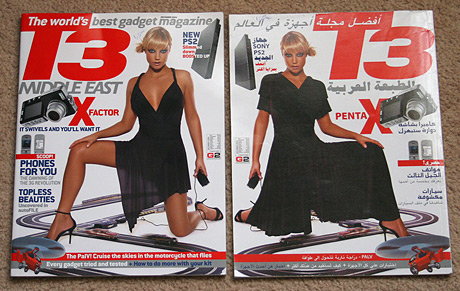 Interesting ... except that it looks the same! ......mostly!
((IF YOU ARE ON JordanPlanet Please View the posts in my BLOG to View The Photos!))
Anyway,I came by this while surfing a new "Bloggy" community for Design,Adv, & Computer Based Arts (Talking MACs insdie!) ...
The community is called:
CreativeBits
I urge Jordanian bloggers interested in Design,Adv, Arts & MAC to follow it up & be members in it.. mentioning:
Roba
,
Mr Humeid
,
Mira
..... etc!